A new breeze breathes
Marina Bay Chatan

Feel free to enjoy the town in grand style.
Hear the beat.
A nostalgic dream.
Self-expression for the future.
Nature is forever friendly.
A smile leads to memories like art.
Charm the five senses vividly,
and let the heart waltz.

Time for an unique trip.
Stay more, Experience more!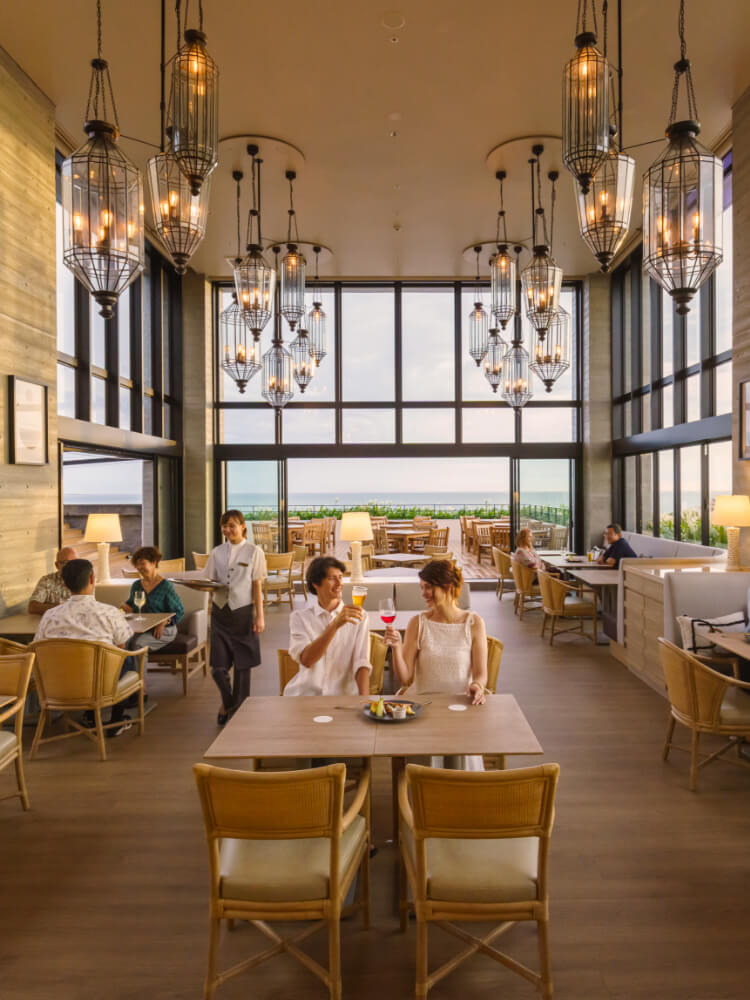 Our Hotel
The sun, the sea, the sky,
Friendly smile
The sun, sea and sky melt together
in an infinity pool overlooking a sensational world.
A lounge in the sky, for an aperitif at dusk.
Relax to a friendly smile,
and immerse yourself in a special time only to be found here.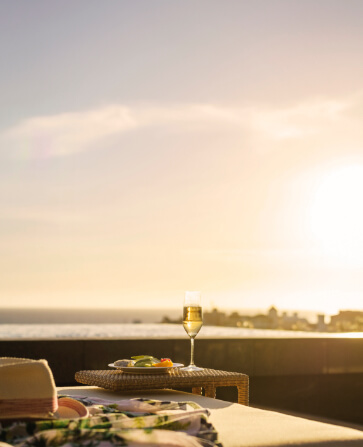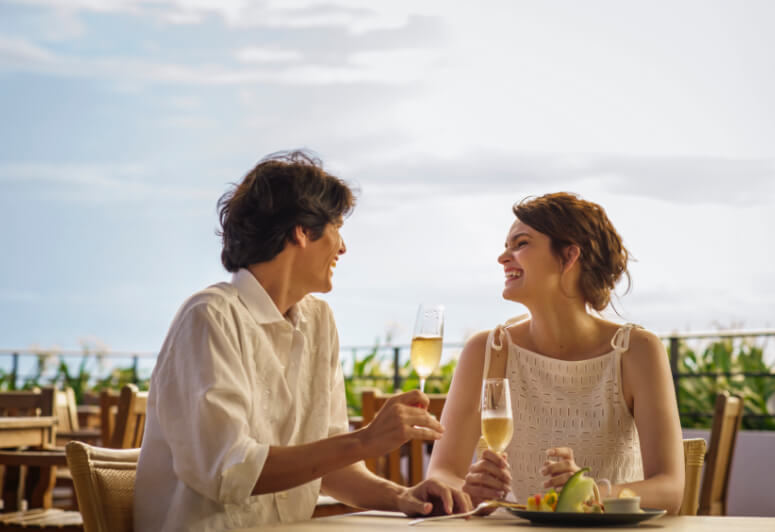 Empathy and Satisfaction
Starting with a smile, cherish the wealth of time.
Staying guests have free access
to the lounge and pool on the 7th floor.
Enjoy a peaceful and luxurious time only to be found here.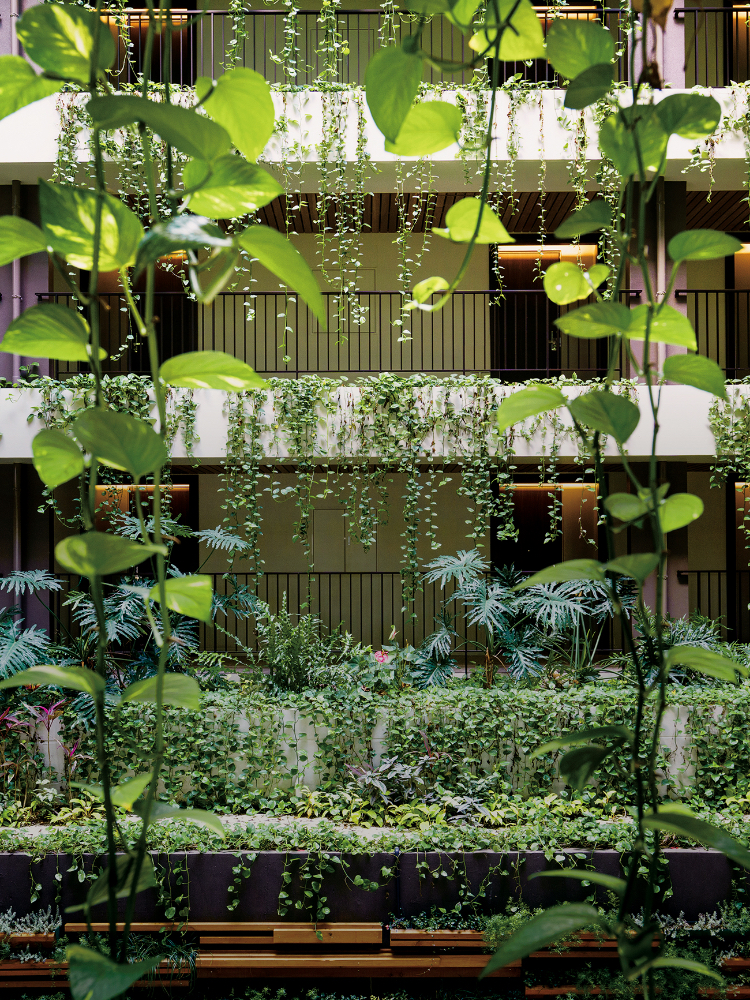 Feel the Art
Atrium full of light and green
Feel the art of the island
The art of this island speaks
through the green leaves swaying in the breeze
at the atrium filled with light.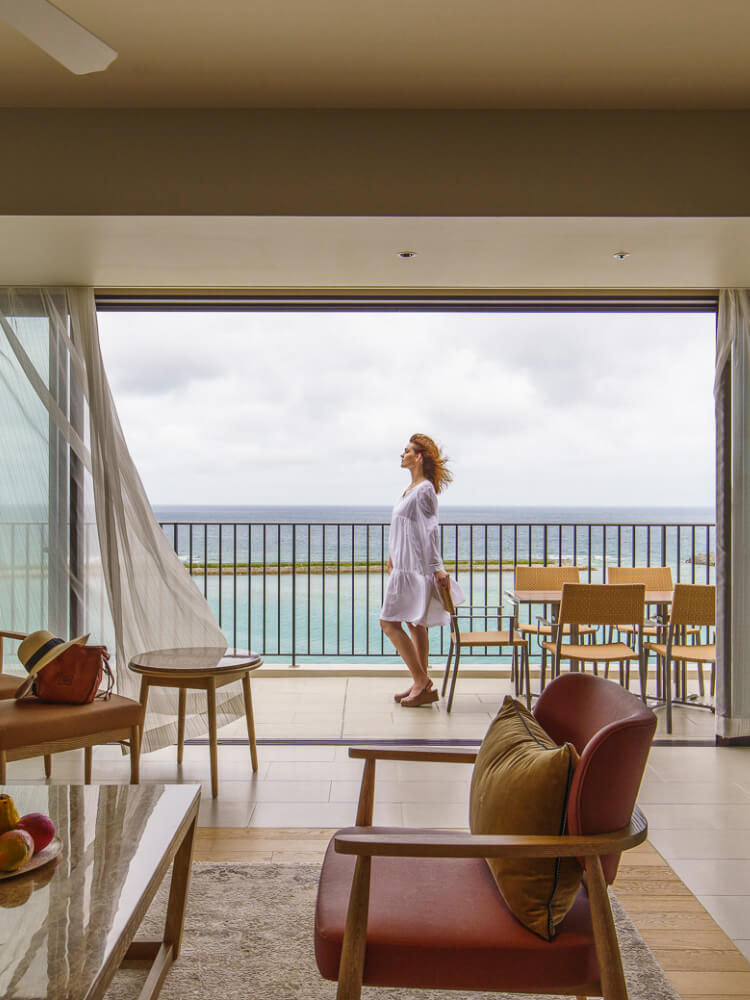 Rooms
Spend the moment like living anew
The heart slowly unravels
A natural modern space where you can spend time as if you were living there.
The mind slowly unwinds, and you'll want to come back again and again.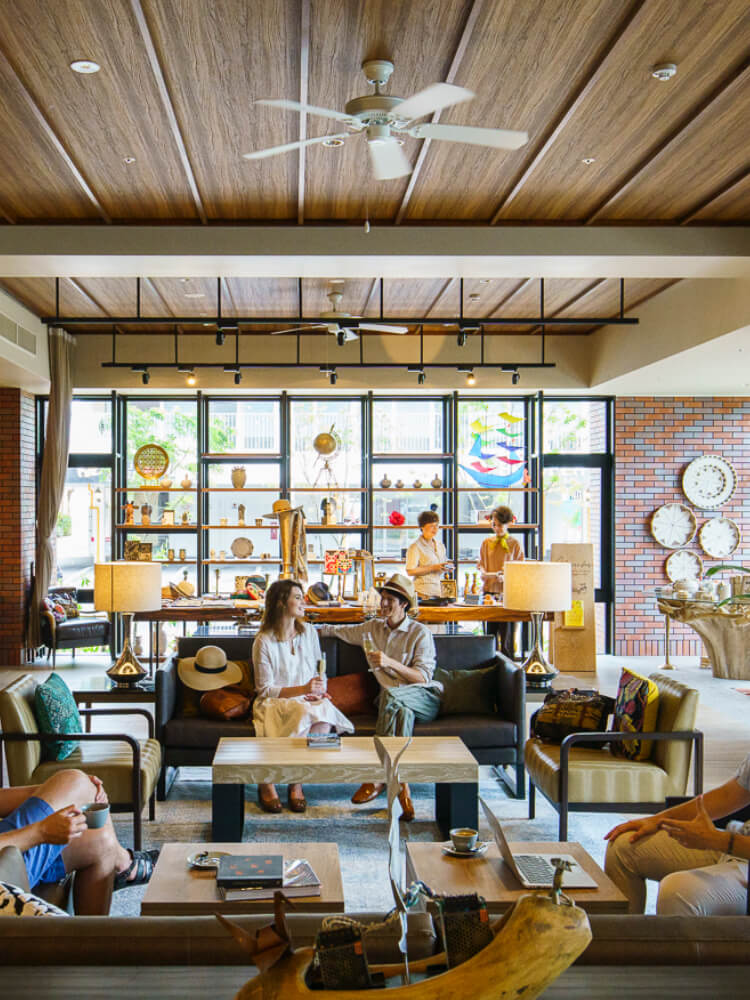 Marina Bay Entrance
Where people and
culture intersect
From the living room of our town,
spend time as Marina Bay subtly transforms.
Enjoy all you can now, sensing each encounters,
the intersecting of cultures, and the free rhythm.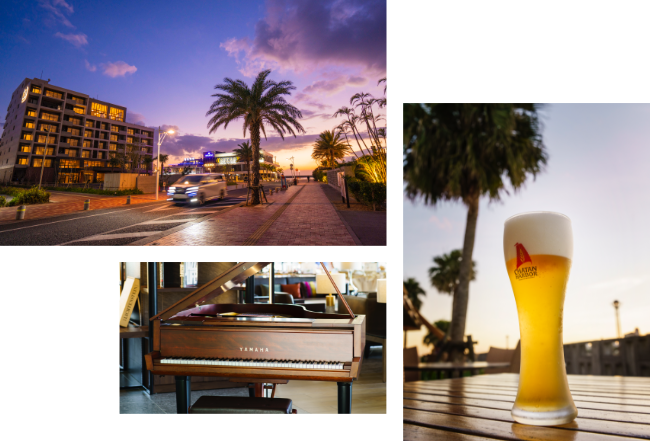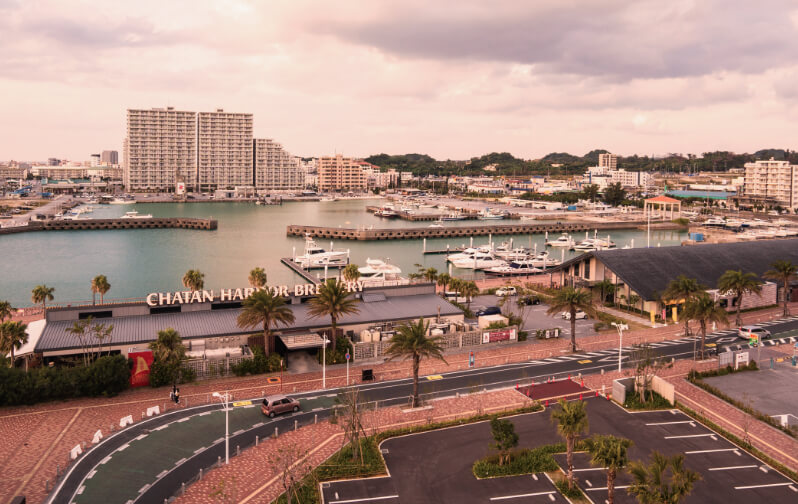 Marina Bay Chatan
Marina Bay Chatan is an enticing area with seafood restaurants, craft beer breweries and bakeries along its boardwalk with gentle sea breeze blowing, giving you the distinct feel of the West Coast in the U.S.

What's New
Let's enjoy more and more!
Experience the exciting moments.
Lured by the breeze of Marina Bay,
experience exciting moments.
More and more, in this town, on this trip.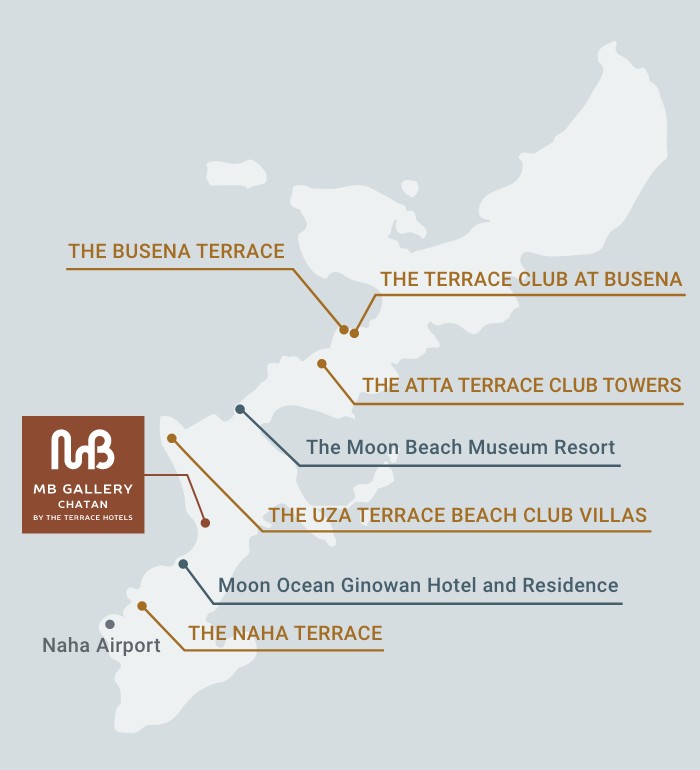 MB GALLERY CHATAN BY THE TERRACE HOTELS
38-1 Mihama, Chatan-cho, Nakagami-gun, Okinawa, 904-0115
Approximately 40 minutes drive from Naha Airport