Wouldn't it be great if you could take out a freshly made craft beer in a growler directly from the brewery and enjoy it in your room? At Chatan Harbor Brewery & Restaurant in Marina Bay Chatan, you can take back to your room the fresh craft beer "Chatan Beer" made at the in-store brewery, sold by weight.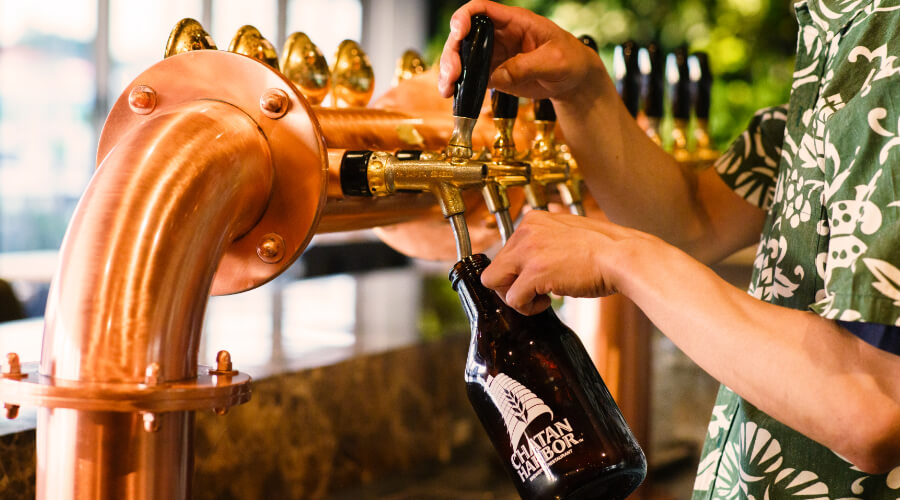 Chatan Beer is an original craft beer from The Terrace Hotels. Based on the concept of "Okinawa's nature", we are proud of its special taste carefully prepared by beer craftsmen by incorporating hand-selected malt, hops, yeast, wheat from our own farm and ingredients from the prefecture. It has received prestigious domestic and international awards such as the International Beer Cup and Japan Great Beer Awards. It is highly rated for its unique taste and gorgeous aroma. Choose your favorite from 6 types brewed at our brewery in the store - Lager, Pale Ale, IPA, Weizen, Golden Wheat and Stout - and also seasonal beer on sale for a limited time, which you can purchase by pouring directly from the tap to "my growler".
Spend a luxurious time savoring fresh craft beer in a place to suit you. Enjoy a superlative drink while relaxing in your room.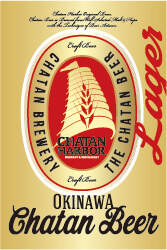 LAGER
A beer enabling enjoyment of the richness of wheat and the deliciousness of hops, in easy drinking typical of lager. Enjoy its almightiness from the first sip to the aftertaste, and it goes well with any dish.
International Beer Cup 2016 Bronze Award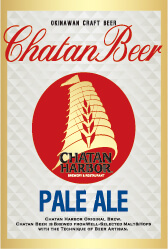 PALE ALE
A rich flavor with a hint of caramel and gorgeous hop aroma. Brewed for ease of drinking and matching with meat and grilled dishes.
International Beer Cup 2016 Bronze Award
International Beer Cup 2017 Silver Award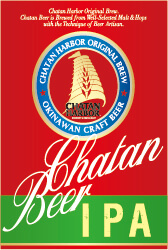 I P A
A beer for enjoying the strong bitterness and gorgeous aroma of hops, favored by craft beer fans and Americans. Brewed to a flavor giving a sense of the tropics.
Japan Great Beer Awards 2019 Gold Award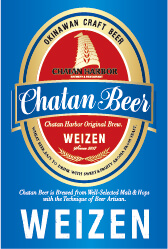 WEIZEN
A fruity beer with a banana-like scent. Recommended for those who are not usually beer drinkers because it is less bitter. Wheat is used to create a rich and refreshing beer.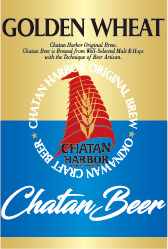 GOLDEN WHEAT
A beer that is easy to drink with a refreshing citrus scent that suppresses bitterness. Recommended as an aperitif. Wheat cultivated and harvested at The Uza Terrace Beach Club Villas' own farm and citrus juice from Okinawa are used as the raw ingredients.
Japan Great Beer Awards 2019 Bronze Award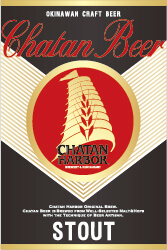 STOUT
Dark beer with a scent like coffee. Despite its thick quality, it is easier to drink than it looks, and even non-dark beer drinkers can enjoy the changes in aroma as they slowly savor it. It goes well with cheese and chocolate-type sweets.
Asia Beer Cup 2016 Silver Award
---
Chatan Harbor Brewery & Restaurant
Restaurant  17: 00 - 23: 00 (Order Stop 22: 00)
Bar 17: 00 - 24: 00 (Order Stop 23: 30)
https://www.chatanharbor.jp/en/
Due to the announcement of a state of emergency, from May 23 (Sun), for the time being, order stop will be at 19:30.