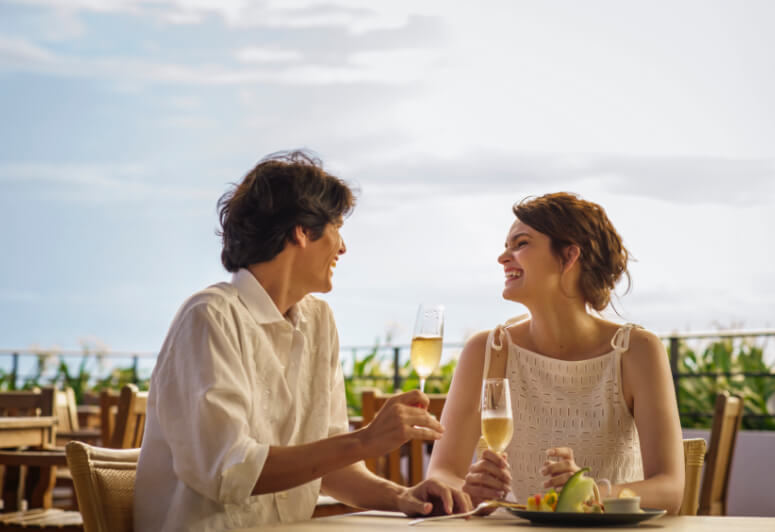 A special time of hospitality
to fill the heart
The club lounge "7th Moon Club" on the 7th floor
and the rooftop pool are
special spaces that only staying guests can enjoy.
Surrounded by a feeling of openness overlooking the sky and sea, spend relaxing aperitif time,
or watch the sunset with a craft beer in hand at the poolside cabana - enjoy as you wish.
Spend pleasant time meeting here, trusting in friendly smiles, and communicating with nature.