Premier
A spacious premier room overlooking the East China Sea.
Enjoy time as you please in a comfortable space
with a natural and chic design and high-quality fabrics.
Information
Area

57 ㎡(613 ft²)
Capacity

3 people
Bed size

Width 110 cm(43 inch) x length 195 cm(76 inch)
Room Composition

Living-dining room, kitchen, bedroom , bathroom
Remarks

Regarding accommodation for children

Children of elementary school age and over are included in the capacity of one room in the same way as adults.
One infant may sleep with one adult.
Room Location
Premier room (2nd and 3rd floors) facing Mihama Town Resort.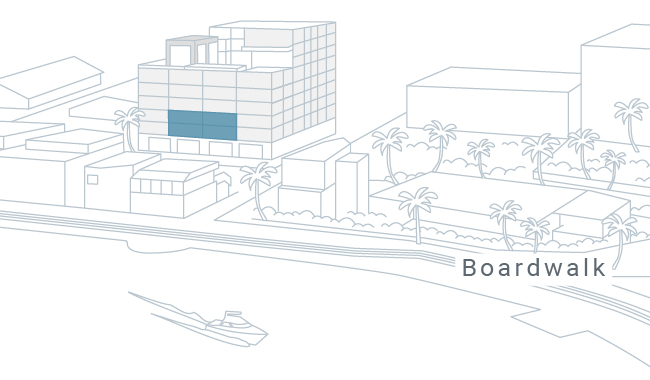 Located on the 4th to 6th floors, an ocean view room overlooking the East China Sea.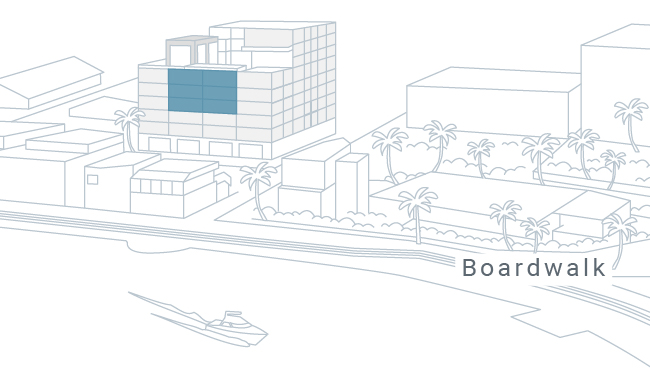 Room facilities

・Induction Heat Stovetop (1 element) ・Microwave Oven ・Electric Kettle ・Coffee Maker ・Mug Cups ・Glasses ・Plates ・Cutlery ・Dining Table ・Sofa ・Armchair with Ottoman ・Free Wi-Fi ・Bluetooth Speaker ・Relax Wear ・Pool Gown・Indoor Slippers ・Safety Box ・Simmons Bed (width 110 cm x length 195 cm)
Bathroom

・C.O.Bigelow shampoo & conditioner & body soap ・Solid soap ・Hair dryer
Amenities

・Body Towels (Bath Towel, Face Towel, Bath Mat) ・Toothbrush (with Toothpaste) ・Razor ・Shaving Gel ・Hair Brush ・Shower Cap ・Cotton Puffs ・Cotton Swabs (Cotton Buds) ・Laundry Detergent

Other Hotel Services

・Ice Machine ・Washing Machine ・Tumble Dryer
※Available on all floors and free of charge
Club Service
Baggage up / baggage down
We will carry your luggage to your room upon arrival. We will also drop by your room before departure and carry your luggage to the front counter. If you wish for this service, please inform the staff.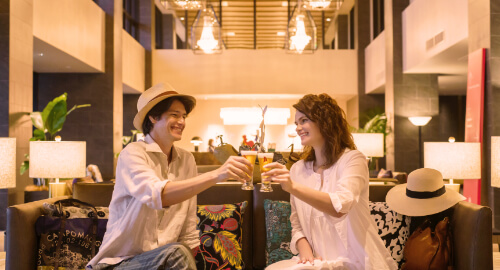 Welcome Drink
At "Marina Bay Cafe & Lounge", we offer original craft beer "Chatan Beer" and soft drinks as welcome drinks to enjoy after check-in. (Limited to one glass per person)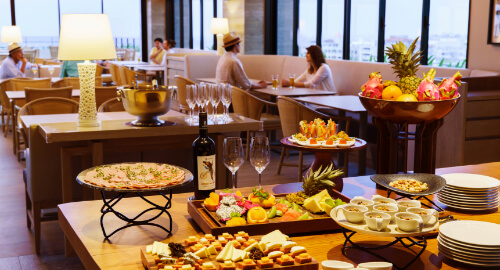 Using the Club Lounge during your stay
Tea Time 11: 00-18: 00
Sweets Time 14: 00-16: 00
Aperitif Time 16: 00-18: 00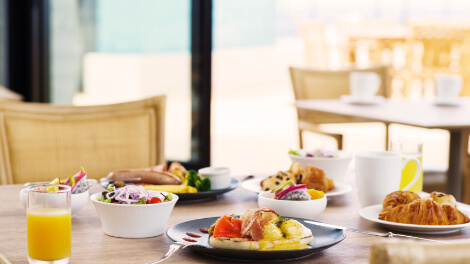 Breakfast
Club Lounge
7th Moon Club
Breakfast Service Time  07:00-10:00 (Order Stop 09:30)
Half Buffet (Bread, Salad, Soup, Fruits, Ham, Cheese, Corn Flakes)
Please choose main dish from 3 types of Western and 1 type of Japanese food.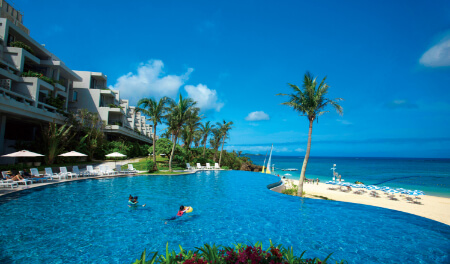 Plus One
Use of The Moon Beach Museum Resort Facilities
(Lounge, Beach, Pool, Gym, Sauna)
The Moon Beach Museum Resort: Marine Activities
Partially Available (20% Discounts)