A special plan has been created for spending an elegant time in the top-floor suite of the hotel overlooking the East China Sea. The MB Suite, which boasts an area of 140 square meters, can accommodate up to 4 people. Refreshing light shines into the open living-dining room with balconies on 2 sides and wide windows, while the breeze of Marina Bay Chatan blows pleasantly through it. You can see the blue sea and sky, beautiful and magnificent sunset views, and sometimes fireworks, up close, which color the night sky, so that you are surrounded by relaxing and blissful times with the ever-changing scenery.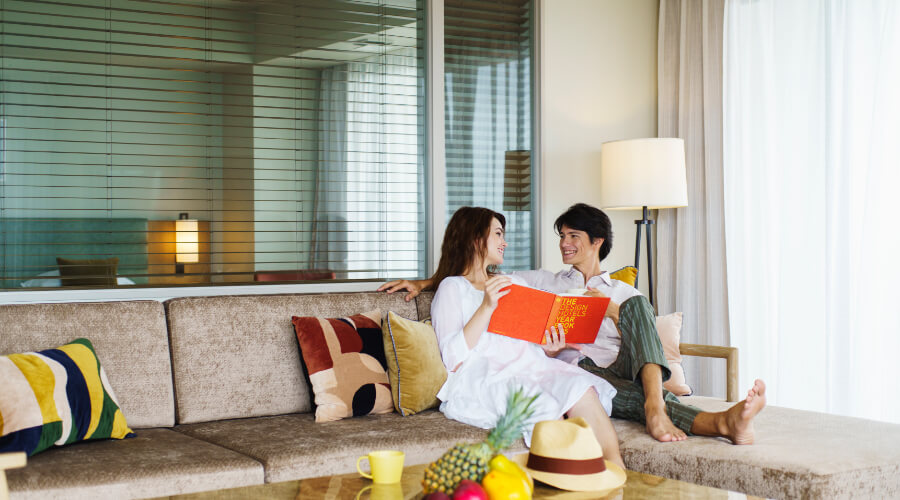 The MB suite, where you can relax on the sofa in the spacious living room, listen to your favorite music on the speakers, cook dishes using local ingredients in the kitchen, and make your stay like you are living there. The 2 separate bedrooms are each equipped with a private bath / shower and balcony, creating a space emphasizing privacy. In this tasteful space with natural modern atmosphere, spend time of relaxation as if in a palace, with its fine fabrics and walls decorated with artworks by Tsutomu Makishi, also known as Tom Max.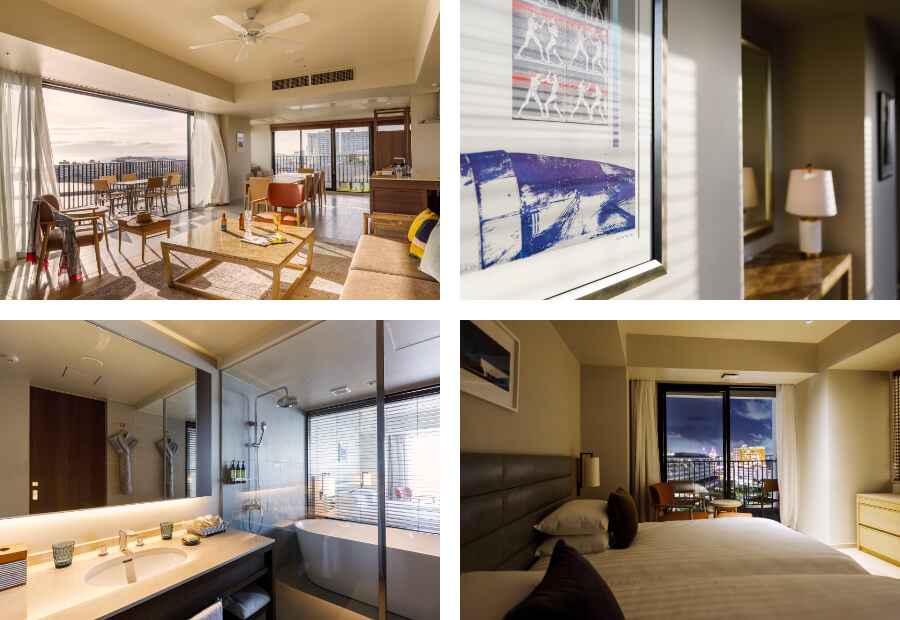 Guests have free access to the rooftop pool and gym on the 7th floor, and choose between a half-buffet in the club lounge "7th Moon Club" or room service for breakfast. In addition, for those who stay for 2 consecutive nights or more, we offer services such as a dinner ticket service for use at the restaurants in Marina Bay, or an in-room dining service allowing you to take out food from "Chatan Harbor Brewery & Restaurant" in front of the hotel and enjoy it in your room. Along with the breeze of Marina Bay, the experience of its luxurious cuisine too will make a lasting impression on you.