The fun of a trip gets bigger with a connecting plan that allows you free use of 2 rooms! We have created a connecting room plan that can accommodate up to 5 people by connecting 2 adjacent rooms with an inner door: Comfort - 30 square meters that can also be relaxing for just 2 people, and Superior - 50 square meters with living-dining room and kitchen. You can easily go back and forth between rooms without going out into the corridor, so it is a recommended plan for, for example, a family of 3 generations or a trip made by a group of friends.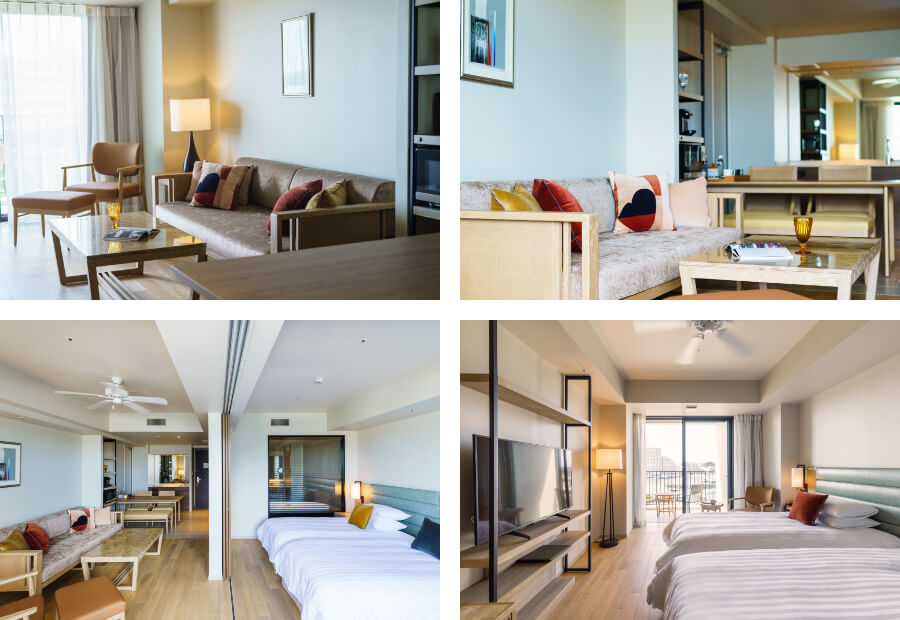 By creating a spacious and open space, everyone can enjoy the food prepared in the kitchen, and after talking in the living room, close the door and spend a quiet time relaxing in a private space. Connect as you wish according to the scene of your stay, thus enriching, too, the memories of your trip.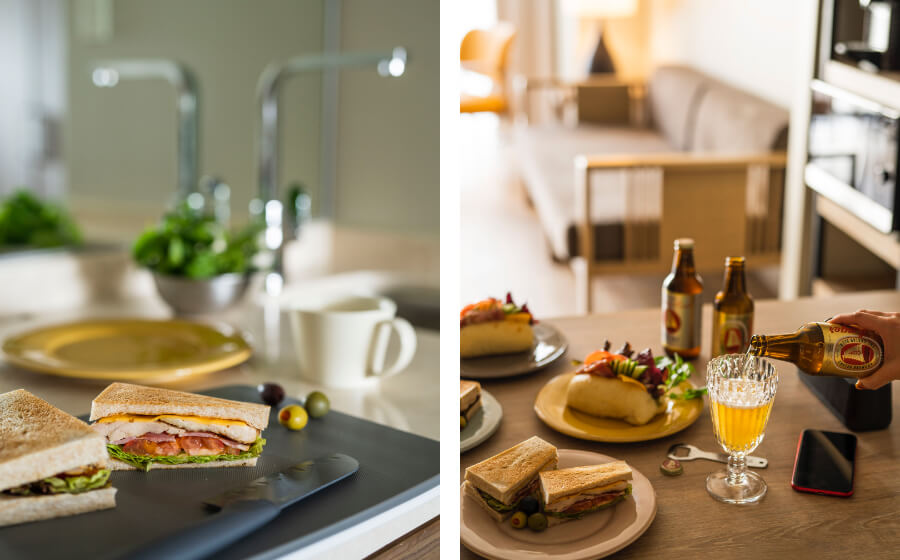 During your stay, enjoy breakfast, sweets time, and aperitif time while looking out at the sea in the club lounge with its sense of openness and magnificent views. You also have free use of the rooftop pool and gym. In addition, this great value plan includes services allowing you to use facilities such as the lounge, pool, and beach of our sister hotels, Hotel Moon Beach and Moon Ocean Ginowan. Spend fun times with your family or group that will bring smiles to faces.